Septic Tanks Northeast Ohio
Need a new septic tank in Northeast Ohio? A&P Septic is proud to offer two of the top manufacturers of new septic tank systems, Norweco and Jet. During your free consultation we'll take the time to explain which system is right for your specific needs.
Norweco Septic Tanks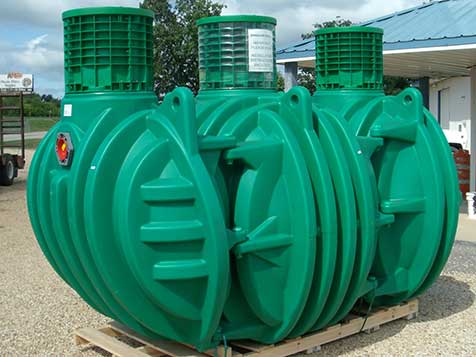 Norweco residential treatment systems are designed for domestic wastewater flows ranging from 500 to 1,500 gallons per day. The Norweco residential product line includes a Singulair systems which are certified to NSF Standard 40 and include the Bio-Kinetic system which is certified to NSF Standard 46.
The Hydro-Kinetic system which is certified to NSF Standards 40 & 245 and certified to CAN/BNQ Standards 3680-600 and 3680-910; and the Singulair R3 system which exceeds the effluent requirements of NSF/ANSI Standards 40, 245 and 350.
Norweco residential treatment systems are the trouble-free answer to domestic wastewater disposal and insure a safe, sanitary home environment.
Jet Septic Tanks
Jet's residential wastewater treatment plant breaks down wastes via a three compartment tank. A pre-treatment compartment receives influent where heavy solids settle and form sludge at the bottom of the tank.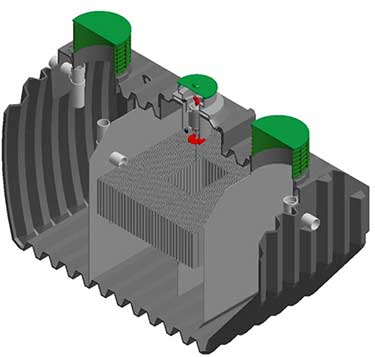 The second compartment of Jet's residential wastewater treatment plant is the treatment compartment. Here wastewater or grey water is thoroughly mixed with oxygen via their 700++ aerator and passed over the living microorganisms located on Jet's BAT (Biologically Accelerated Treatment) media.
This is an exclusive process designed and developed by Jet Inc. and is more efficient than the pure activated sludge plants that Jet pioneered years ago. Treated wastewater or grey water then flows to the settling compartment. A clear liquid, devoid of color and odor, known as effluent, is then discharged through the baffled outlet. Clearly, a Jet home wastewater treatment plant does a whole lot more than the old-fashioned septic tanks of yesterday.